One of the latest addition from DeeWorks is the installation of a press fit block guard. A lot of Honda engine are open deck from the factory and the cylinder wall have a tendency to crack when running substancial amount of boost/power. The wall get especially thin when pushing the engine with a bigger bore and some kind of support is a big benefit to have.
Sure you can hover on ebay and buy a 100$ guard and hope it will fit in your engine casting and pray that it won't move once the head is bolted down or that you don't hammer it in too deep. I do it a bit differently.
Starting with a billet 1″ thick plate, the guard is machined with coolant hole as well as a chamfer that will help to press it in. The finish are as smooth as possible to make sure there is no grip problem when installing the guard into the engine. What look like "shatter" on the above picture is just coolant from the machine.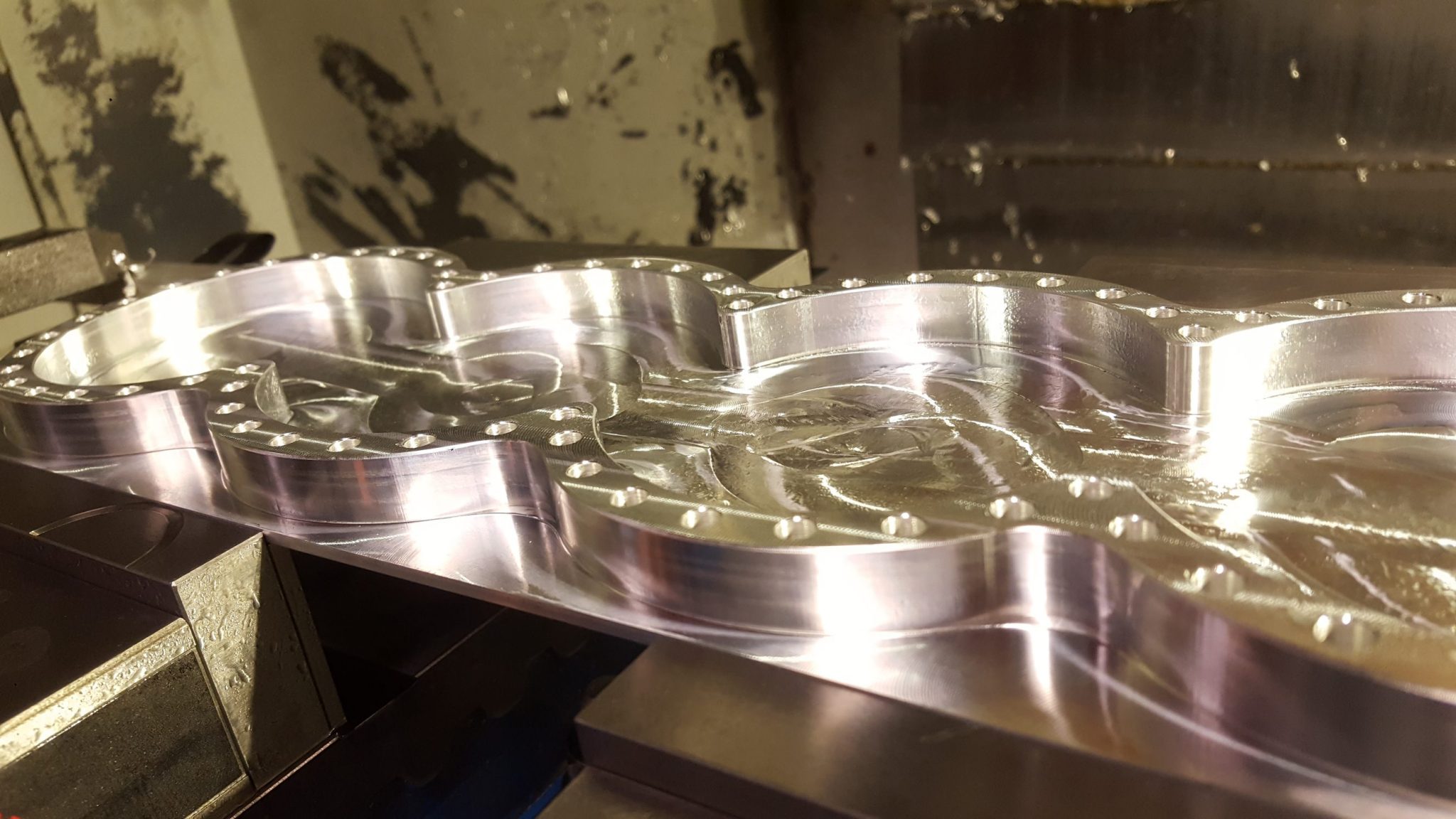 Next up is to machine the block to accept the guard. The right press fit is dialed-in and a step at the bottom ensure that the guard will sit nicely and evenly.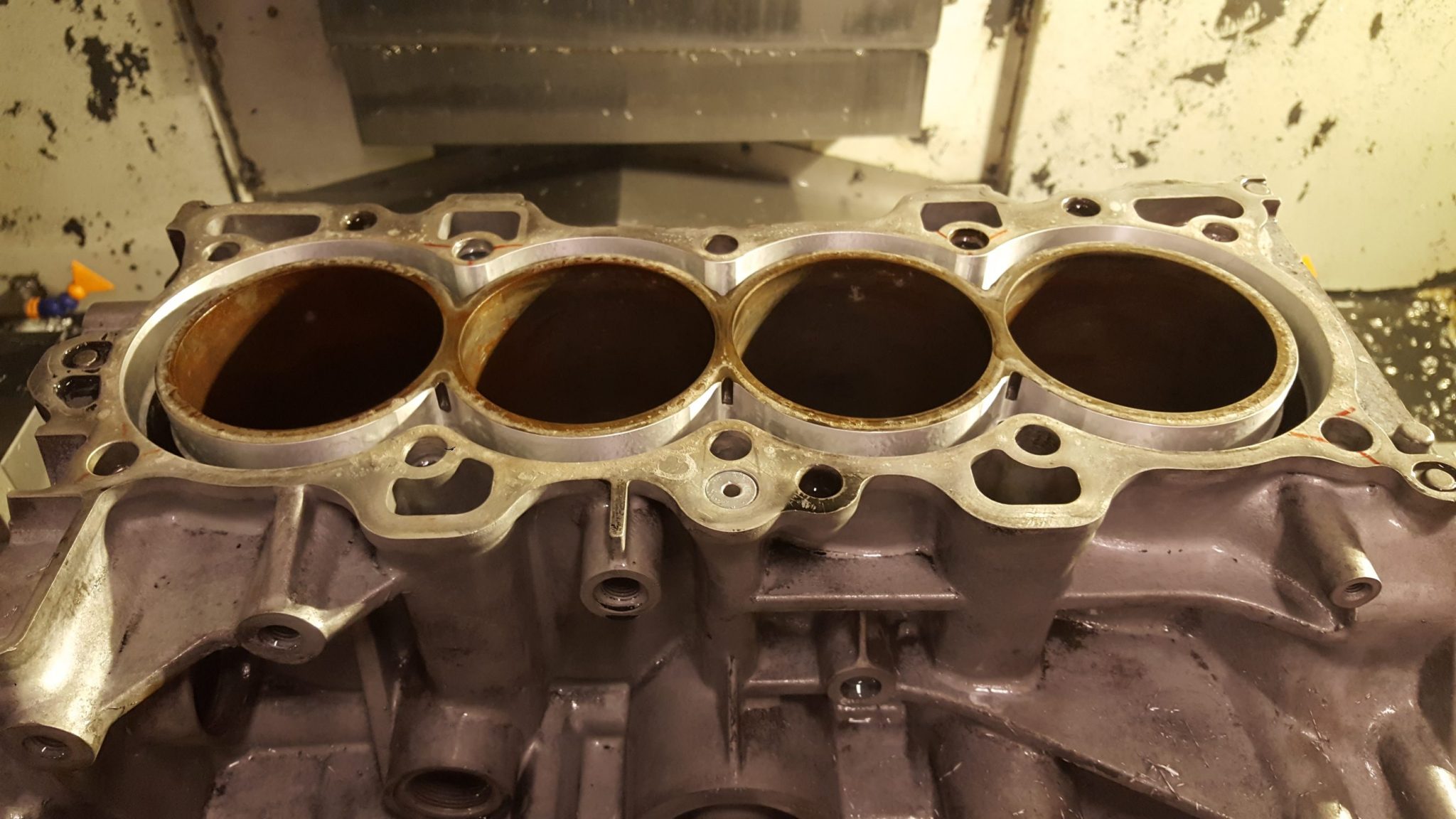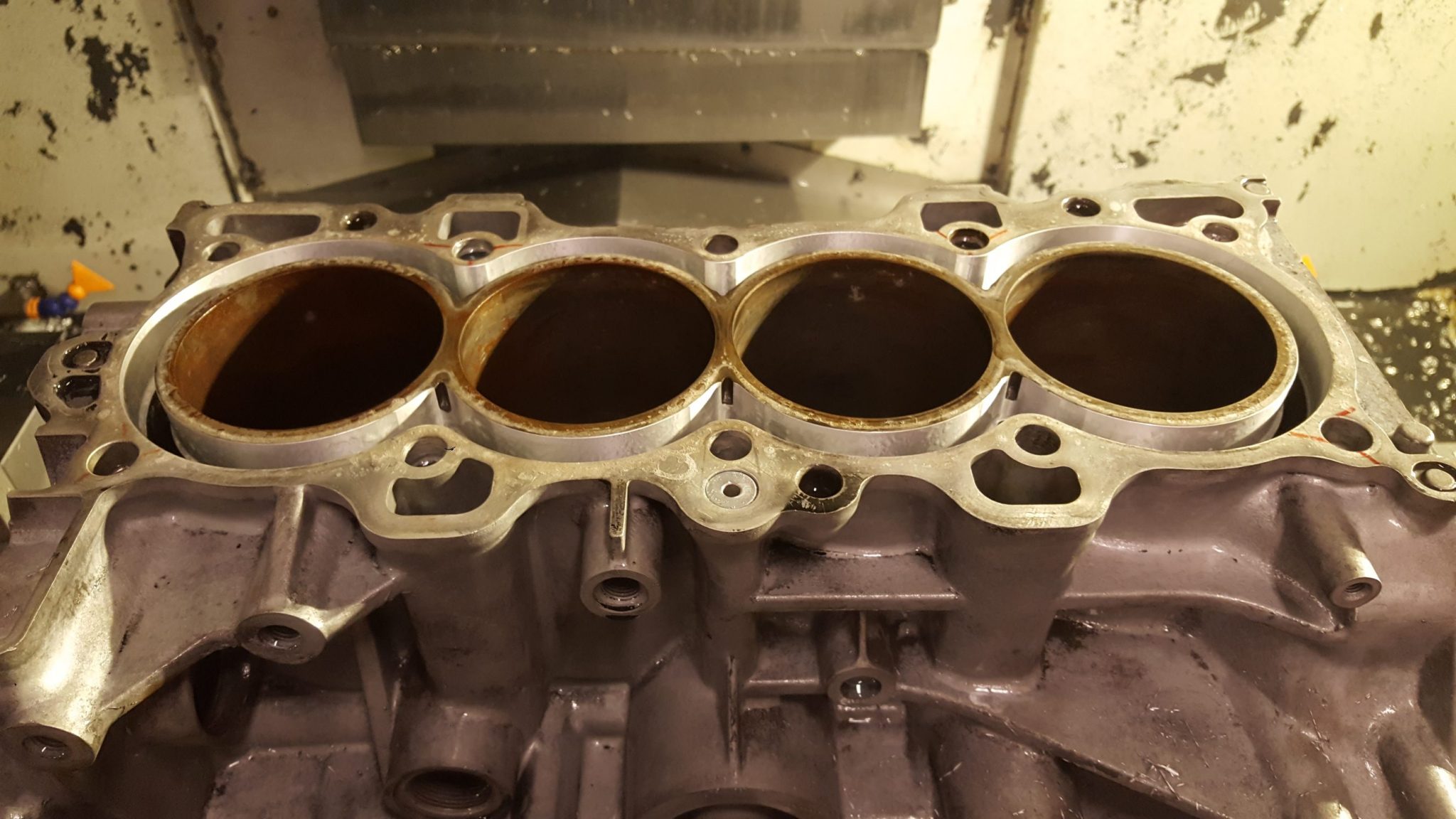 The guard is pressed in using some kind of magic;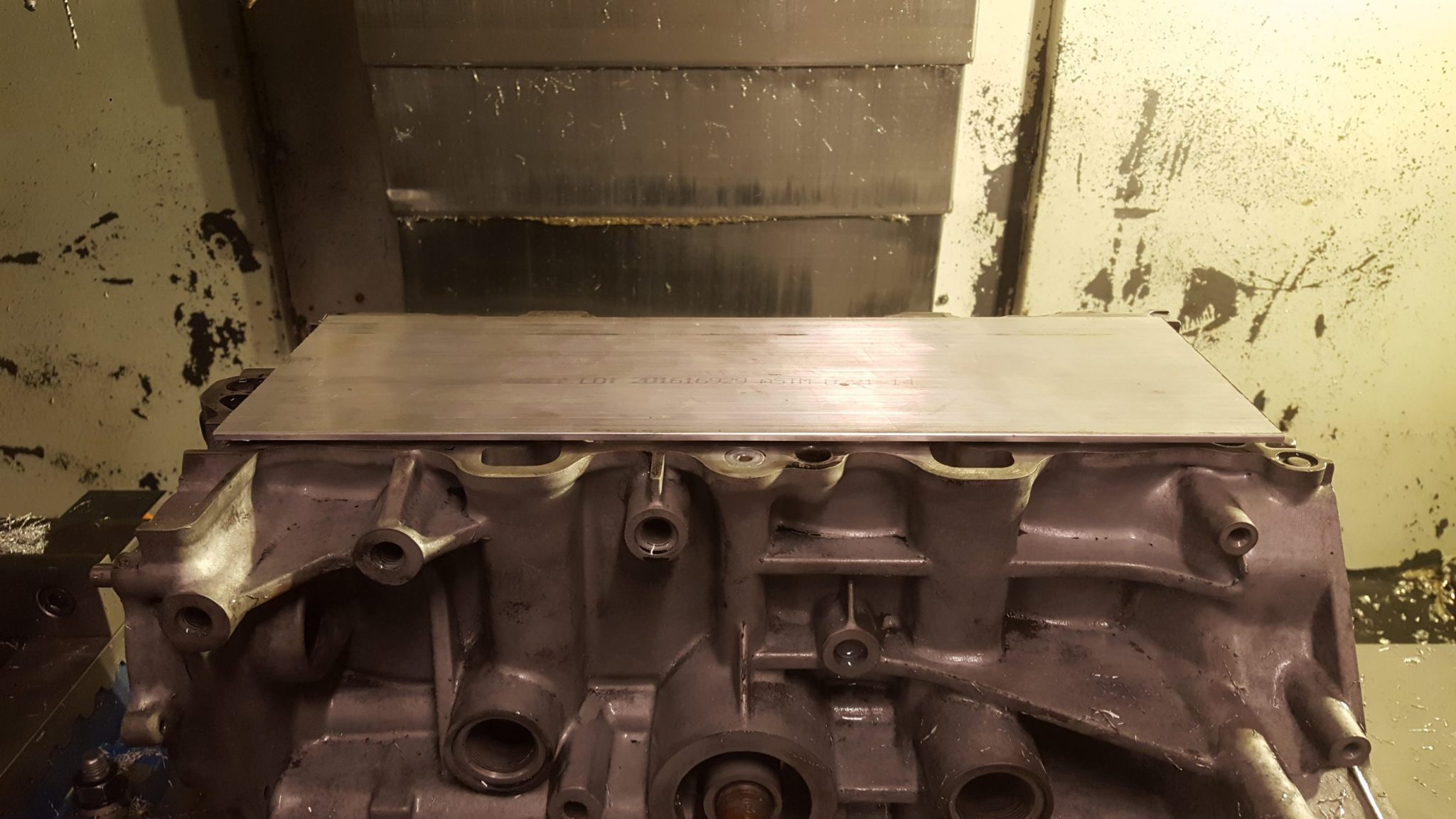 After removing the excess material, the guard are machined .005″ above deck height and a radiused groove is added for proper coolant flow/distribution. The machine shop will deck the block before doing the honing and the guard will look like it's been there from factory!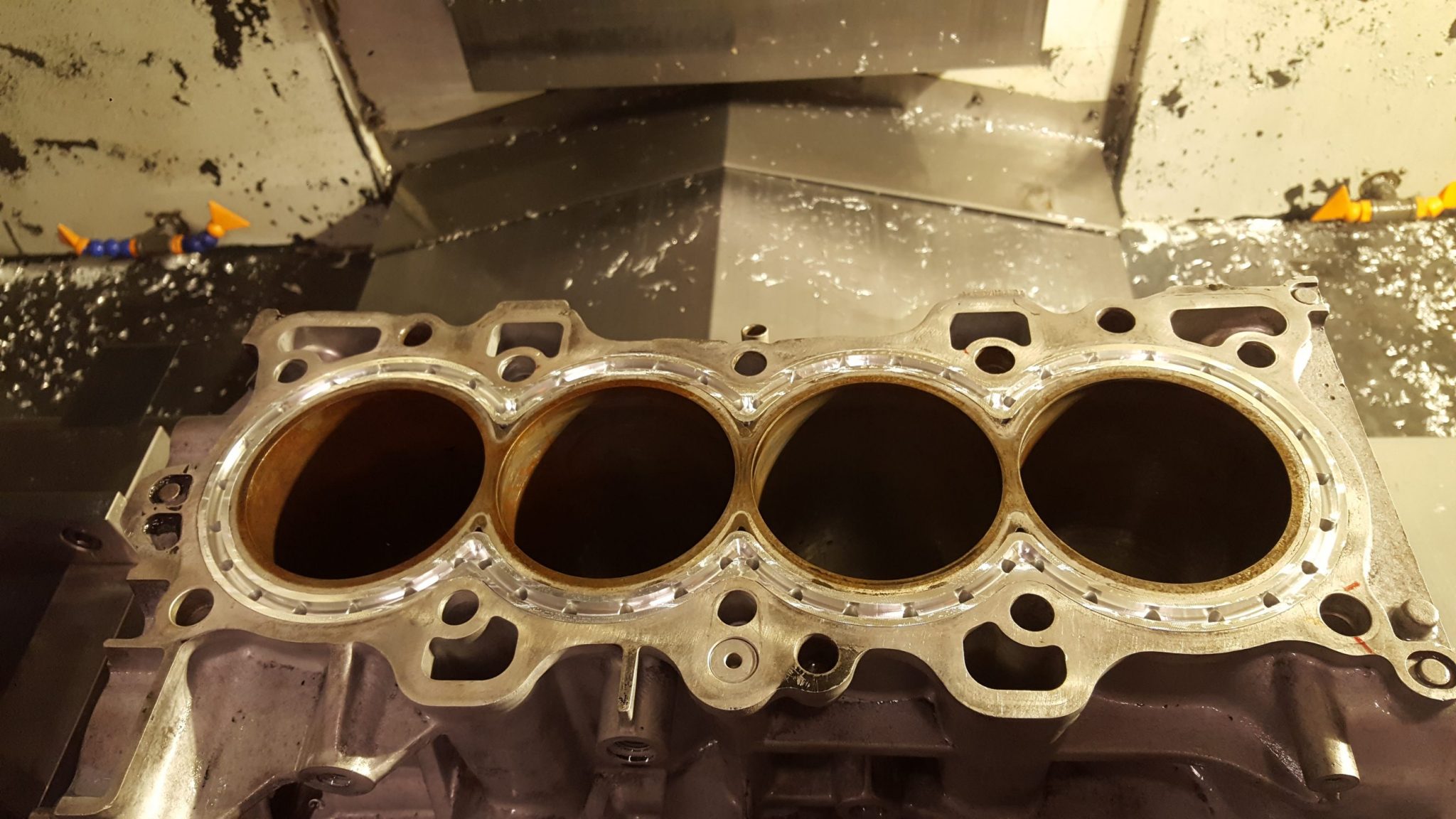 All of the remaining work will be done by your machine shop. The bore WILL need to be bored after as they will be out of round after the installation. It is also highly suggested to bore the engine with a torque plate. Once the head is bolted down, there is no place for the guard to go up or down so the bore will always stay round.
Contact me if you want to get a guard in your engine. Je parle aussi (principalement) français!