Description
New for 2017 is block guard installation in all honda engine. The block is machined to accept a billet block guard made out of 6061 T6 Aluminum, precisely machined for a perfect and even press fit all around. These block are open deck from the factory and cracked sleeve is common when pushing them with a lot of power and/or lots of boost. These guard will take care of that problem and are a good start to a high horsepower build.
I have done block guard installation in several engine all well over 500 whp with no failure to report. Here's the engine model I did so far;
B18 (10+ done)
B20
H22
K20
K24
J35
Please take a look at this post about the guard machining and installation as well as several picture of the process.
Here's a picture I got sent by one of my customer of his engine out of the machine shop after being resurfaced;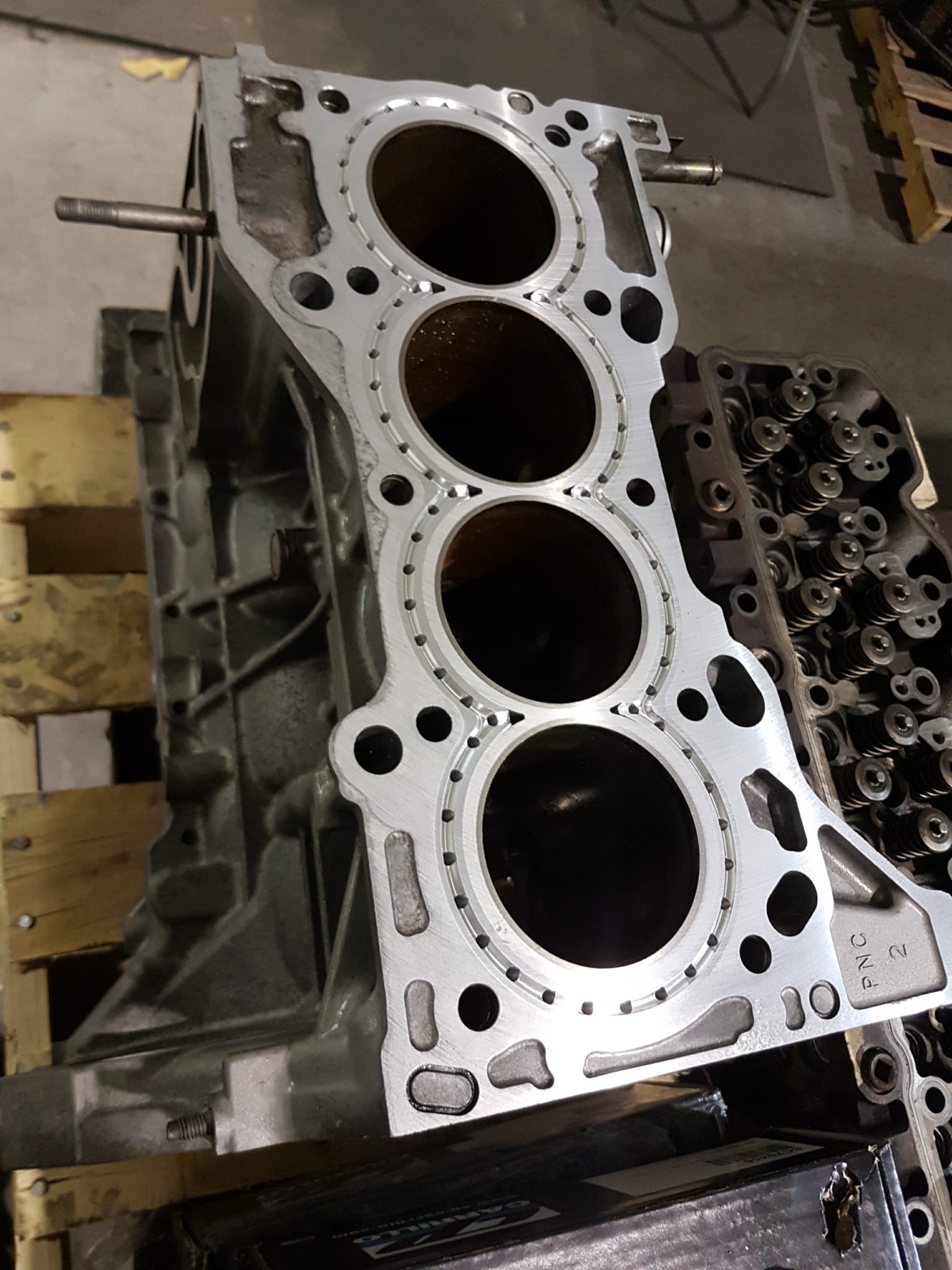 Please note that the engine MUST be honed after the installation of a block guard. A torque plate is highly suggested when honing. Each guard is machined a little above the block surface, it will need to be surfaced by your engine machine shop. Given the size and weight, you need to be more or less local to me in Sherbrooke, Quebec, Canada or be comfortable with shipping back and forth. Engine must be completely disassembled and clean. Shipping within Canada is about 60$ per bare block.
If you are interested or have any question as well as for pricing, please don't hesitate to contact me. Je parle aussi (principalement) français.